I visited Peru under a researcher links grant, exploring tourism's role in protecting and restoring natural capital. 
This work was supported by a Researcher Links grant, ID [360558625], under the Newton Fund partnership. The grant is funded by the UK Department for Business, Energy and the (Peruvian) National Council on Science, Technology and Technological Innovation (CONCYTEC) and delivered by the British Council. For further information, please visit www.newtonfund.ac.uk/ and https://www.britishcouncil.pe/en/newton-fund/researcher-links


UPC
My trip has been facilitated and enabled by the host institution in Peru – the Universidad Peruana de Ciencias Aplicadas (UPC).UPC is a private university in Lima, Perú, founded on January 5, 1994. Currently, it offers 39 career programs categorized in 12 faculties. I was located at the principal campus at distrito de Santiago de Surco in Lima, and was particularly interested in the tourism and hospitality programmes, given my research interests and position within the Department of Events & Leisure, Faculty of Management at Bournemouth.
https://www.youtube.com/watch?v=C3DKGOTH440
While for-profit higher education is a controversial issue in the UK, the educational sector in still developing in Peru. Despite, having over 150 universities, the majority are fee-paying private institutions and are not research active. While Peru is home to the oldest university in the Western Hemisphere, National University of San Marcos (chartered by Charles V in 1551), there has been a lack of investment in infrastructure with only 3 out of 10 young people going to university.
That is why I was so pleased with the investment at UPC into technology, labs, kitchens and facilities for its hospitality and tourism programmes.  From mock hotel rooms to teaching kitchens,  it was great to see a university, staff and students recognise tourism, hospitality and events as an important pillar for a career and Peru's development.  The boom in tourism in Peru and the global recognition of Peruvian food culture requires practical as well as management skills.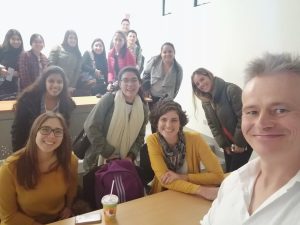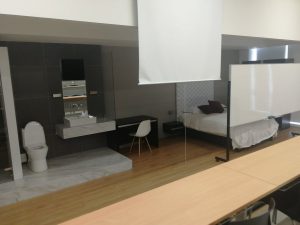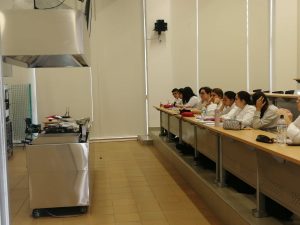 While UPC has links with many parts of the world are excellent, institutional links with the UK show potential, at a group, departmental or institutional level. The newton fund in particular has/is seeking new Peru-UK linkages. I hope to follow this up.
It was a great base to begin my research trip in Peru, as I spoke to staff teaching and studying tourism. I also learned about the role of tourism and hospitality in the country, and the growing recognition of its importance. My own presentation/lecture was centred on "Event Tourism: trends and opportunities" in Peru.
I want to thank all the staff and students at UPC, and in particular, Marizoila Fontana Roos, Directora Facultad de Administración en Hotelería y Turismo at UPC.